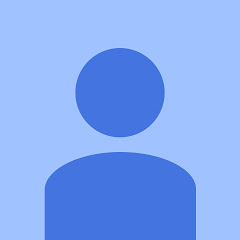 Dr. Muhammad Ayub Khan Yousuf Zai
Professor (r) and Adjunct Professor,
Department of Applied Physics, and Institute of Space and Planetary Astrophysics,
University of Karachi (UoK).
Dr. Muhammad Ayub Khan YousufZai was born in on April 17, 1951. He received MS degree in Physics in 1984 from the Department of Physics and Astronomy, Laurentian University, Sudbury, Ontario, Canada, and M.Sc. in Applied Physics from the University of Karachi. During his Ph.D. studies, he worked in the field of Space and Planetary Astrophysics at the Institute of Space and Planetary Astrophysics and was awarded a degree in 2004. With his contributions, the first doctoral work was carried out at the University of Karachi in the field of Space Science. He has authored and co-authored around 110 research papers and several book chapters published in various journals, books, and conferences of international repute. He is a member of the Pakistan Association of Scientists and Scientific Professions and a professional member of Pakistan Physical Society, Pakistan Institute of Physics, Third World Association for Remote Sensing, and DHA board of Governors.He is also a Life member International Association of Engineers (IAENG). He also serves as convener of, National Curriculum Revision Committee for Space Sciences. On his contributions in the field of Space Science, he was awarded with grants by the Dean, Faculty of Science. He is also an approved supervisor for Ph.D. candidates in Pakistan. He has participated and attended more than eighty national and international conferences, workshops, and seminars specifically on Space Science. On the basis of his work, he has been invited to various conferences as a keynote speaker as well. He is also serving as a member Editorial Board, Science, and Engineering Publishing Company, Researches and Applications in Mechanical Engineering (RAME). He is currently associated with the University of Karachi as a Professor and Adjunct Professor in the Department of Applied Physics and Institute of Space and Planetary Astrophysics. Additionally, he is also Editor, Journal of Physical Science and Environmental Studies, Pearl Researches Journals.